Learn more in-depth your favourite products.
Do you want to know what goes into making your most loved paint? How brushes are made? What makes your favourite creative materials unique? We've got guides for that below.
Or you can browse all creative art materials here, and you'll find guides and additional resources linked in applicable product pages.
All products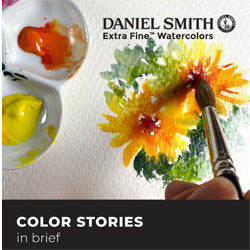 Daniel Smith Extra Fine Watercolour - Colour Stories
With such a range of colours, this guide will help you choose the perfect palette or build out your existing one. View guide
Your text
Write a few words about your offers or your shop.